This is a sponsored post. However, all opinions are my own.
Thank you to Kotex brand, Kleenex brand, and Acorn Influence for the opportunity.
Happy hump day readers!
This past weekend I went through my last recruitment. I would type cue the sobbing…but I haven't stopped.
Recruitment is equivalent to Christmas shopping and wrapping gifts for Christmas Day, with Christmas Day being bid day when all the new members come running home. We meet hundreds of women who are interested in joining our organization, for hours on end for days on end. At the end of the weekend, we welcomed home the beautiful new members into the organization that gave me life long friends, my future bridesmaids, and my rocks with a 90's theme Bid Day for show off our "New Bids on the Block!"
However, this year's recruitment was a lot more stressful than usual.
Talking to potential new members? I'm completely fine with it. I didn't win "Most Talkative" in high school for nothing! Getting up in front of others and talking about how much Alpha Delta Pi means to me, even if it means discussing the loss of my dad? I'm able to get through it because my sisters comfort me every step of the way. Riding the crimson wave when I'm going through recruitment in white shorts and a white dress? SO not okay.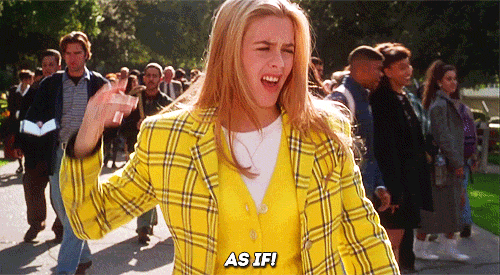 (Bonus points if you can name what movie the terms "crimson wave" and "as if!" are from – because it's my all-time FAVE)
A few days before recruitment, I had gotten an awesome female-only care package from Kotex, filled with U by Kotex products and a gift card to Walmart. As soon as the gift card came in, I checked my Lilly Pulitzer planner to see when I would be getting a visit from good ole Aunt Flow and quickly went and stocked up on U by Kotex products for recruitment weekend! Plus, I got a bonus Kleenex wallet pack which was super cute and super necessary to put into my Michael Kors bag for when I need to go into SoHo for my internship. 
U by Kotex is a feminine care line with products very different than other feminine care products. U by Kotex has a thin, sleek, easy to conceal product that makes me feel confident when using the product. The Kotex company, which is all about girl-power and enjoying being a female, wants the cool chicks who use their products feel happy and confident, while giving them the right tools to succeed when their monthly visitor has them wanting to  lay in bed all day with a heat pack, Ben & Jerry's, and a Lifetime movie.
On day one of recruitment, the sisterhood round, we wore our chapter letters with white shorts or jeans. In my super cute patterned white shorts from Dressbarn, I was rocking the round with my sister friends, meeting potential new sisters, and informing others about how much I love my Alpha Delta Pi sisterhood.
I never had to fret about having a female crisis because I was confident that my U by Kotex products would keep me accident free! During the rounds and all of the fun photos (like some shown below!), I always had a smile on my face and could be my confident self because U by Kotex was doing it's job.
With day one successfully in the books, I was able to pack up my bag and head back to the land-of-freshmen to my RA bedroom. When throwing everything in my bag, then repacking the bag for the next day, I never had to worry about the feminine care products taking up space. They were in sleek packaging, which easily fit in my ADPi Lilly Pultizer tote , alongside my text books for homework and change of clothes. What an added bonus!
On day two, which was the philanthropy round, I was able to confidently talk about how much I love Alpha Delta Pi's national philanthropy, the Ronald McDonald House Charities, and all that our chapter does for our local RMH chapter in New Haven. For this day, my sisters and I wore white dresses and red necklaces. Throughout all my conversations, I never once had to worry that another part of my outfit, other than my necklace, would become red!
Just like my sorority sisters, U by Kotex keeps me happy and confident. I know that when I am with my sisters, or using a U by Kotex product, I am going to be taking care of and in good hands. With no need to worry, it helps me enjoy the best parts of life – like Bid Day!
I'm the most confident when I'm with my sisters or using U by Kotex products! Comment below and tell me when you are the most confident.